IMI Radio announces recruitment to the Radio Academy!
ENGLISH
Co-create most multilingual and multicultural Radio in Poland. IMI Radio invites you to take part in the Radio Academy.
During the Radio Academy:
you will work on the concept of your own radio show, 
you will gain basic skills which will help you to produce, host and edit your show
you will co-create an amazing, international IMI Radio Team and plan its activities.
Deadline for applications: Thursday, December 16, 12:00 a.m.
The Academy Plan of Action:
DAY I – December 17, 2021 – 5:00 p.m. – 8:00 p.m.
Moderators: Witek Hebanowski, Samir Saadi
Editing + Live broadcast / off broadcasts (practical tasks)

DAY II – December 18, 2021 – 1 p.m. – 4 p.m.
Moderators: Witek Hebanowski, Samir Saadi
Planning editorial tasks, promotion of broadcasts
The Radio Academy is carried out as part of the "Laboratory of Activation" project of the Other Space Foundation. The project is funded by the Active Citizens – National Fund program, financed by the EEA Grants and co-finance by capital city Warsaw.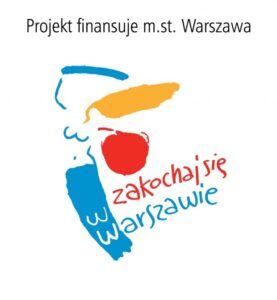 POLSKI
Współtwórz najbardziej wielojęzyczne i wielokulturowe radio w Polsce. IMI Radio zaprasza do udziału w Akademii Radiowej.

Podczas Akademii Radiowej:
opracujesz koncepcję audycji radiowej,

zdobędziesz podstawowe umiejętności, które pomogą Ci w produkcji, prowadzeniu i montażu Twojej audycji,

będziesz współtworzyć niesamowity, międzynarodowy zespół IMI Radia i zaplanujesz jego działania.
Termin nadsyłania zgłoszeń: czwartek, 16 grudnia, 12:00.
Plan ramowy Akademii:
DZIEŃ I – 17 grudnia 2021 – 17:00 – 20:00
Prowadzenie: Witek Hebanowski, Samir Saadi
Montaż + Audycja na żywo/audycje off (zadania praktyczne)
DZIEŃ II – 18 grudnia 2021 – 13:00 – 16:00
Prowadzenie: Witek Hebanowski, Samir Saadi
Planowanie zadań redakcji, promocja audycji
Zajęcia w języku angielskim.
Akademia Radiowa realizowana jest w ramach projektu "Laboratorium Aktywizacji" Fundacji Inna Przestrzeń. Projekt realizowany z dotacji programu Aktywni Obywatele – Fundusz Krajowy, finansowanego z Funduszy EOG oraz współfinansowany przez m.st. Warszawa.